innovative solutions from GRÖMO
Ingenious product details, high accuracy of fit, and highly functional precision work ensure fast, easy, and secure installation of our components. What you get: You need less manpower, less equipment, fewer handholds. In short: You save effort and time.
We are constantly engaging in dialogue with our customers and developing our products according to the needs of tinsmiths and roofers, and streamlining them in terms of quality, functionality, and application.
THE GRÖMO GUTTER OUTLET. THE ORIGINAL
Any elbow can be plugged on the GRÖMO gutter outlet, fast and feather-light. No wiring or riveting. Thanks to the spring clip technology, the elbow is simply turned in the desired direction and stops reliably in any position. The GRÖMO gutter outlet fits in all current drainpipe systems and can be detached with just a turn.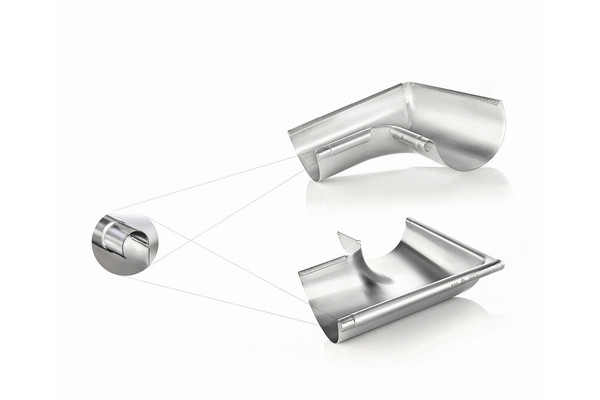 THE GRÖMO GUTTER CORNER
The GRÖMO gutter corner is a functional masterpiece. It relieves the craft workers' work to an enormous extent and makes laborious screwing in unnecessary. Because thanks to the recessed bead with mounting aid, the gutter corner can put up easily.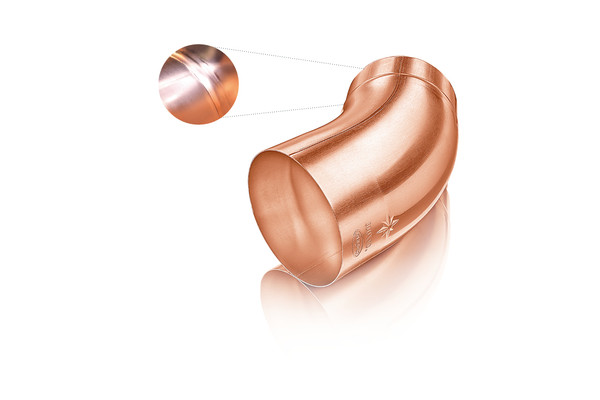 THE CONICAL PIPE ELBOW
The indent makes the difference. And costly pipe flaring is unnecessary. Thanks to the indent, the GRÖMO elbow can easily be inserted into any cut pipe, with or without socket. It doesn't get more flexible than that. And the plug connection is secure.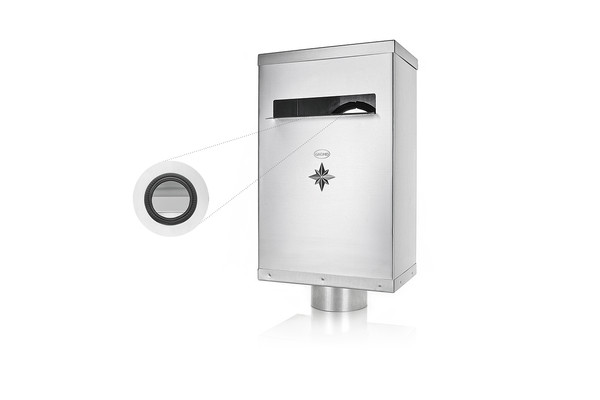 THE FLAT ROOF HOPPER
The pre-punched inflow opening (DN 75/DN 100/DN 110) and pre-mounted seal make for easy installation. Where it previously had to be tediously cut and adjusted, the pipe can easily be inserted through the prepared inflow opening on the pipe and mounted directly on the wall.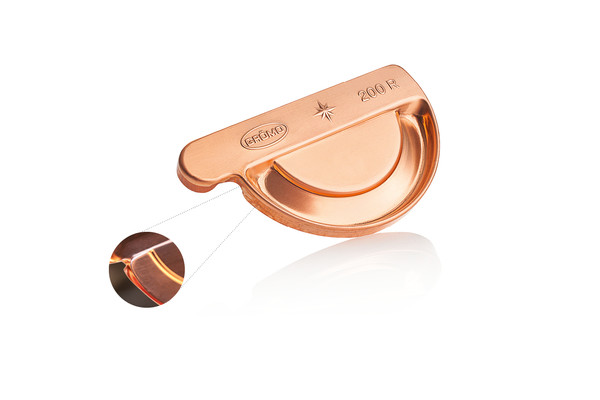 THE PLUG-IN GUTTER END CAP
With the GRÖMO plug-in gutter end cap, it's fast, cleaner, and easier. Thanks to the insertion slot, it can be easily inserted on the roof gutter and stays there by itself. You have free hands for soldering or adhering. Popping out - as can happen with other soldered gutter end caps - is prevented by the insertion slot.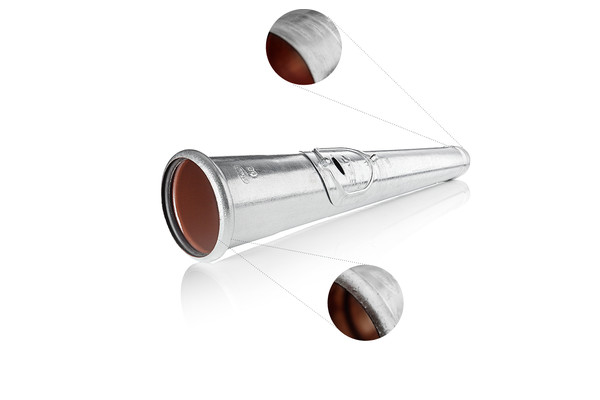 THE GRÖMO STANDPIPE
Our standpipe ensures fluid transitions. As a fixed component in roof drainage, the standpipe provides protection against damage in areas prone to impact. Particularly smart: The perfectly fitting transition from rainwater downpipe to standpipe renders a standpipe cap unnecessary.
The built-in seal ensures support and that both pipes are optimally centered. There's more space to move for cleaning thanks to the standpipe's large cleaning opening.