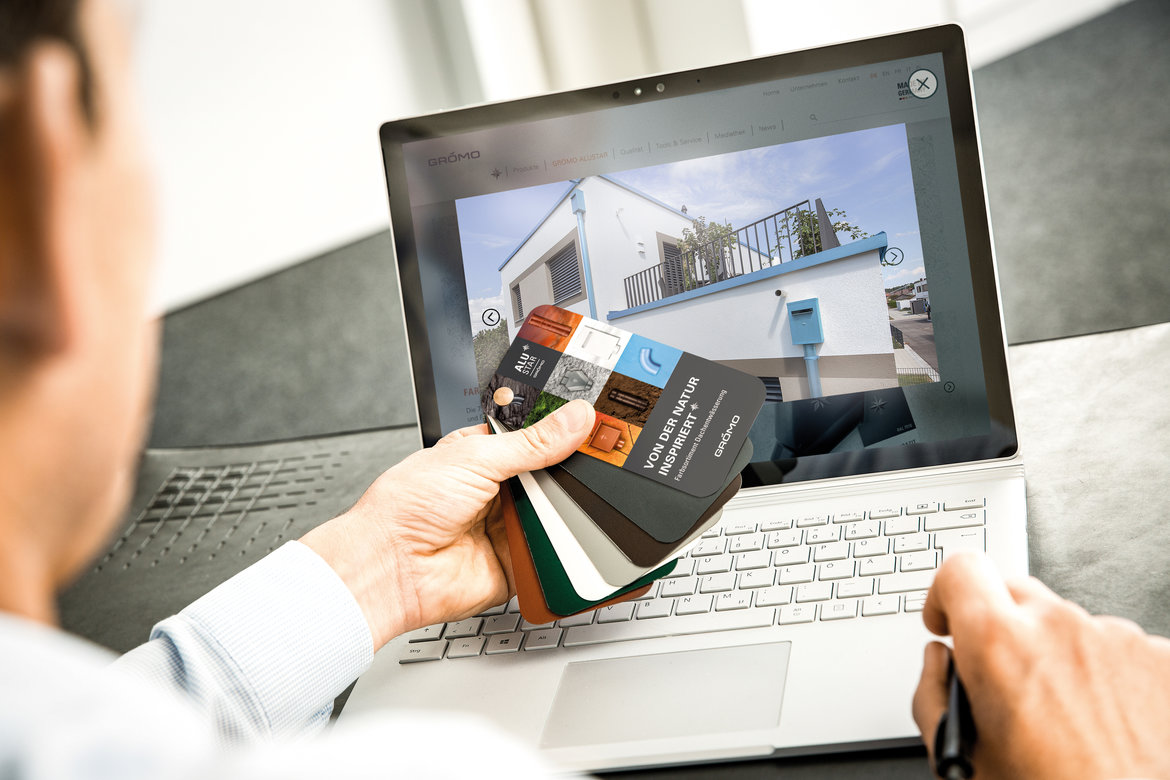 COLOUR SAMPLES
With our high-quality GRÖMO ALUSTAR und DUOFALZ colour sample fans we make it easier for you to decide on your desired colour. Request your personal colour fan simply and conveniently.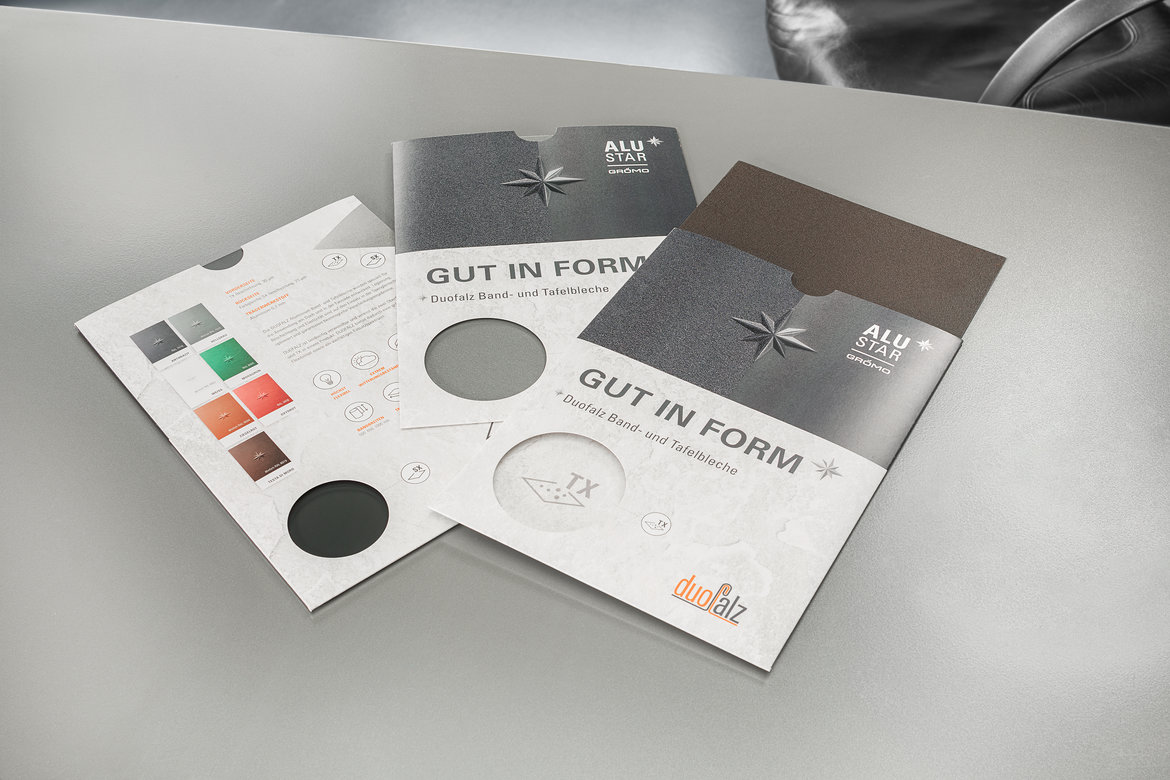 Material SAMPLEs
Test the simple processing, the material quality and the folding quality using our DUOFALZ sample sheets. Experience the feel of the material by simply requesting your samples.
COLOUR CONFIGURATOR
In our colour configurator, you can try out different house characters quickly and easily in advance to see how the GRÖMO ALUSTAR roof drainage system works as a whole, which colour combinations harmonise with each other and which colour could also suit your building.