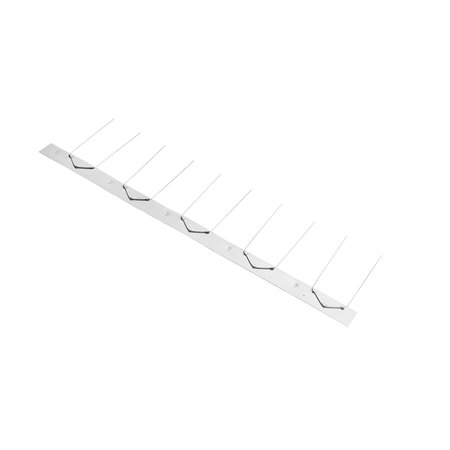 Stainless steel pigeon guard, single row
Nominal size
1-reihig
Materials

Not available in all sizes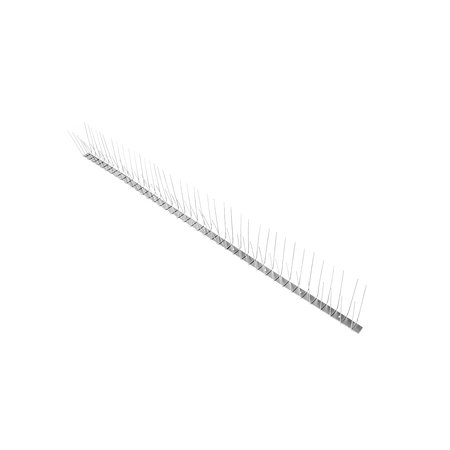 Stainless steel pigeon guard, double row
Nominal size
2-reihig
Materials

Not available in all sizes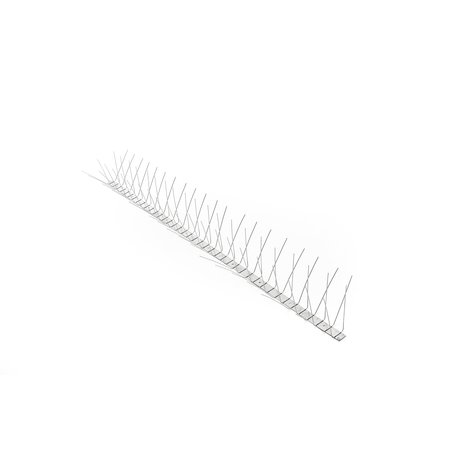 Stainless steel pigeon guard, quadruple row
Nominal size
4-reihig
Materials

Not available in all sizes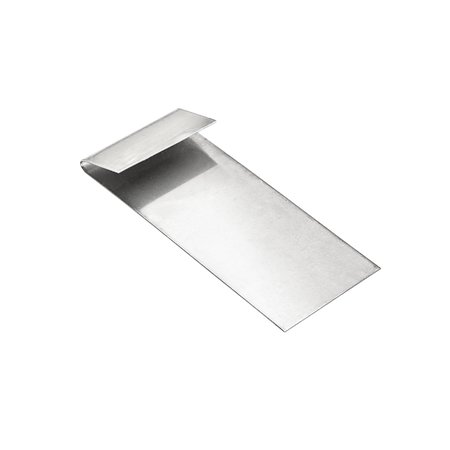 Stainless steel fastening clips for single-row pigeon guard
Nominal size
Für Rinnenwulst Ø 20, Für Schneefanggitter
Materials

Not available in all sizes
Pigeon guard from GRÖMO – All the birds are long gone.
Put an end to the droppings.
One of the most annoying moments is when you go out onto the terrace on a beautiful summer day and find the leavings of birds on the deck table or the patio chair. One glance upward, and the problem becomes clear. The gabled end or the roof gutter is located directly above, and is the preferred meeting spot for pigeons and friends. If they actually nest there long-term, you've reached the worst possible scenario. Luckily, this can be nipped in the bud. With the pigeon guard from GRÖMO. With spikes, it ensures the birds can't take up residence on the gable purlin, the rain gutter, or the snow guard. These are available in 1-, 2-, or 4-row designs and are suitable for different widths. If the areas to be protected are wider, such as wall coverage or a window sheet, pigeon guard rows can be combined together to create the desired width.
Up on the roof.
Installing the pigeon guard is very easy, and can be done without having to solder anything. You just have to set the bird control on the gutter bead and secure the fastening clips in place. This can even be done without extra tools. It's just important that the bird guard runs across the entire roof gutter without leaving any gaps. Because birds are smart and will immediately notice any spots that aren't protected. And naturally they'll plant themselves right there. The stainless steel pigeon guard is corrosion-resistant and weatherproof, and can be kept in the gutter year-round as a result. It can easily be taken out to clean the roof gutter.
Other places it can be used:
Snow guard
Gable purlin
Cornices
Window sheets
Wall coverage