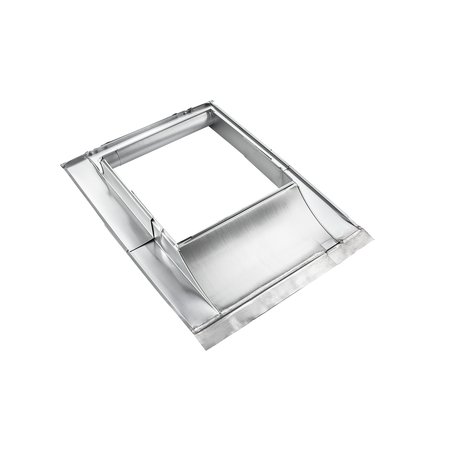 Chimney flashing
Nominal size
Gr.1/320-550, Gr.2/500-900, Gr.3/800-1400
Materials

Not available in all sizes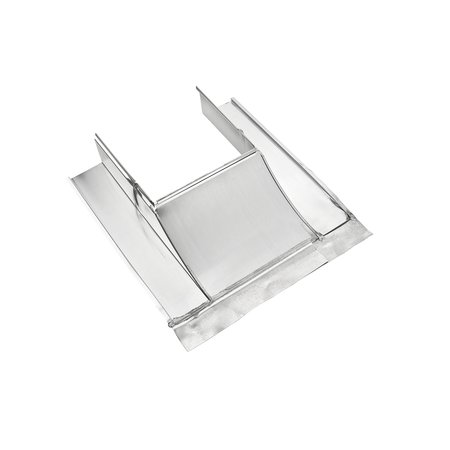 Chimney flashing bottom part (apron)
Nominal size
Gr.1/320-550, Gr.2/500-900, Gr.3/800-1400
Materials

Not available in all sizes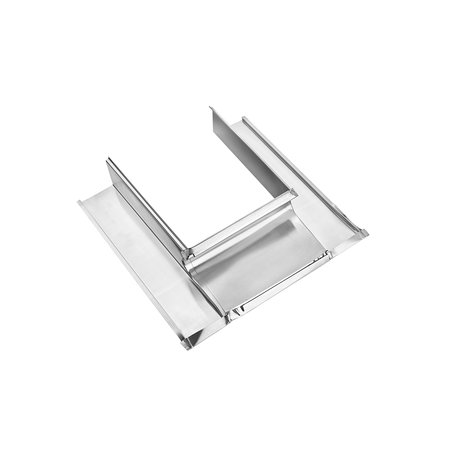 Chimney flashing top part (neck moulding)
Nominal size
Gr.1/320-550, Gr.2/500-900, Gr.3/800-1400
Materials

Not available in all sizes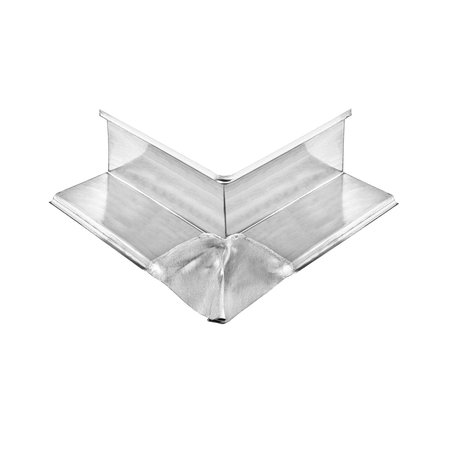 Ridge joint
Nominal size
250/250
Materials

Not available in all sizes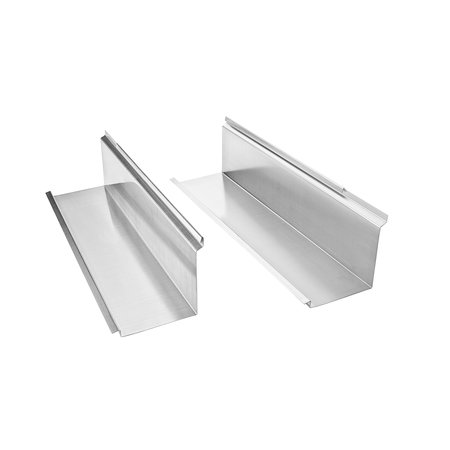 Extension for chimney flashing
Nominal size
500
Materials

Not available in all sizes
Chimney flashing from GRÖMO – No loopholes for water.
No nasty surprises ever again.
On a roof, there are always many spots that are more or less hidden, where the draining rainwater can get into the roof construction. This is true of the chimney too. More accurately, it's where the chimney goes through the roof. To prevent this, chimney flashing is installed around the chimney. It securely seals up the area around a roof outlet and ensures that water cannot get in. But this chimney flashing presents a special challenge in roofing. Because every chimney is different. It's not just that the different basic forms, inclination angles, and materials clash with each other. The continuous development of heating and thermal engineering also contributes to significant changes in chimney construction. In order to effectively guarantee the seal tightness, the chimney flashing has to be designed with meticulous craftsmanship. Carelessness or imprecision here can bring about serious and even costly moisture damage.

On the roof in just 7 steps.
The chimney flashing from GRÖMO is available in zinc, copper, or galvanized steel and consists of a bottom part, the apron, and a top part, the neck molding. There are a total of four parts that can be individually adjusted. This allows the flashing to be adjusted in length and width, making it a fit for just about any chimney. Width and length can be selected in your order. The width is the side parallel to the ridge, and the length is the side in the direction of water flow. Although installation requires some care, it is still relatively simple. It's mounted and protecting the chimney in just seven steps.
The exact installation instructions for the chimney rim can be downloaded in the product detailed view. There, all steps are described simply and precisely, and illustrated with pictures. You can also find how to install an additional overhang plug-in frame for download.