WHAT MAKES US SUCCESSFUL
Many years of experience in metal working, innovative product developments, early use of industrial production, and the vision of a family company have made GRÖMO what it is today: A premium brand for roof drainage accessories and a market leader in Germany and Europe.

CONSISTENTLY SUSTAINABLE
GRÖMO is pursuing a consistent sustainability strategy, in which the issue of efficiency plays a special role. Important measures are efficient use of material, in-house power generation with photovoltaic systems, planning and implementing new buildings based on holistic, energy-saving concepts, and waste disposal and recycling.
Thus GRÖMO organizes the retrieval of transportation packaging with customers through an environmental services provider and coordinates environmentally friendly recovery. Thanks to this dual system, cardboard boxes, plastics, and wood are systematically recycled, conserving valuable raw materials.
STATE-OF-THE-ART PRODUCTION
Innovative since 1888 - at GRÖMO, this doesn't just apply to products, but to the production behind them. Many production facilities and tools are developed and built in-house - GRÖMO holds patents for a number of production methods, such as innovative welding technology. The fully automated gutter corner plant demonstrates the great production expertise in the area of recasting and welding; it guarantees the best possible production times and a constantly high level of quality. Products are continuously developed further through constant dialogue with customers, and streamlined in terms of quality, functionality, and application.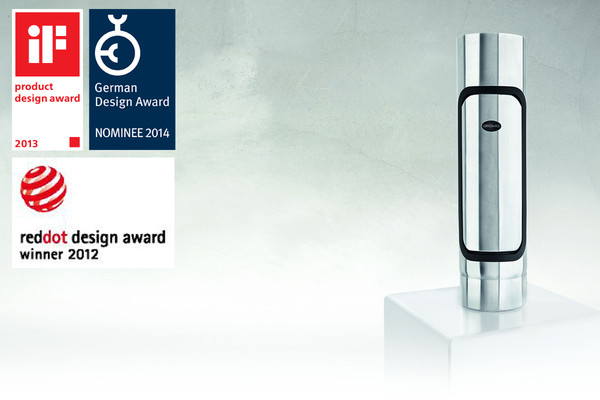 DISTINGUISHED DESIGN
In 2012, GRÖMO products were honored with a Design Award for the first time. The rainwater pipe flap, which has often been described as a true gem, received two prizes for its innovative appearance and was nominated for the German Design Award.
And the hopper's special aesthetic and high level of functionality both contribute to its appeal.
GRÖMO components become an incredible stylistic element of the facade, and furthermore, a statement in modern architecture.
Numerous accolades from leading selection committees attest to the high-end design.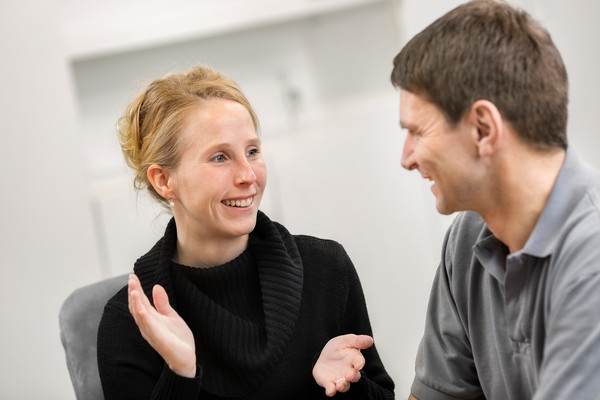 WORKING AT GRÖMO. EVERYTHING FITS!
GRÖMO employs about 90 staff in Marktoberdorf, many of whom have been there for several decades. There are good reasons for the longstanding loyalty towards GRÖMO as an employer: A safe workplace, cooperative atmosphere, and great flexibility for part-time positions. Another reason is the diverse activity in the different areas.
The employers are also an important driving force for product improvement and innovation. "Make it simple," is the motto when it comes to implementing ideas. Creative thinking and the courage to make decisions are explicitly encouraged.
Have we piqued your interest?