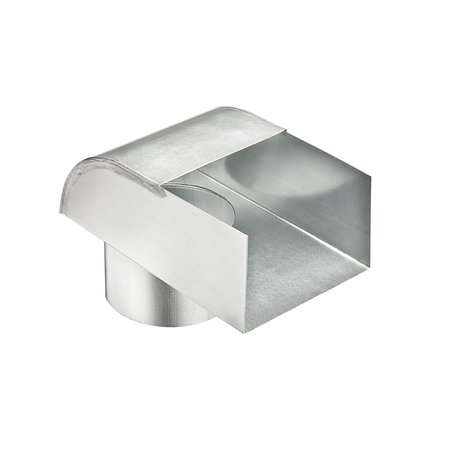 Outlet spout universal
Nominal size
80, 100
Materials

Not available in all sizes
The universal outlet – Custom and unique.
Always fits.
Everyone who's ever had to fit a gutter drain over a projection knows the problem.
Regardless of whether it's a cornice gutter or insulated facade, whether half round or box gutter, getting the water to go where it should - namely into the downpipe, had to elaborately build their own water bridge at the installation site, up until now. With the universal outlet from GRÖMO, this set of problems is finally a thing of the past. This type of drain fits every building style with its modern, slim, timeless appearance. The top cover doesn't just look good, it also prevents the water from overshooting the nozzle.
Installation is not complicated: Just align the outlet on the gutter, solder in, and done.