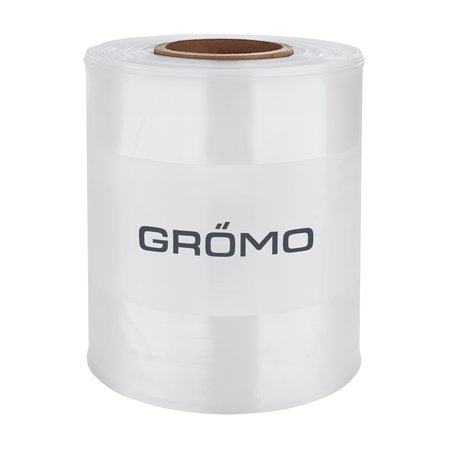 Downpipe stopgap
Nominal size
60-120/8, 60-120/100
Materials

Not available in all sizes
the downpipe stopgap from GRÖMO – From a pipe to a hose.
That takes it out.
The downpipe stopgap is for diverting rainwater if a downpipe is temporarily missing. Whether for repairs, building activity, or if the roof drainage system just isn't done yet, a roof gutter hose helps to protect the facade from water damage in this situation. The work can continue without interruption. Rainwater can cause huge amounts of contamination and damage if no downpipe is installed yet. It then becomes necessary to take costly measures. Better to take precautions by protecting the facade and house from the start. Temporary high performance for roof drainage.

Rain is not a factor.
The GRÖMO downpipe stopgap made of LDPE tubular film replaces a missing downpipe, reliably diverts rainwater, and is extremely sturdy. Compatible with all downpipe diameters up to 120 mm, the downpipe replacement is quick and easy to install. Put it up, stick it down, and done. The 100-meter roll for emergencies, all around GRÖMO quality. Because nothing lasts longer than a stopgap.