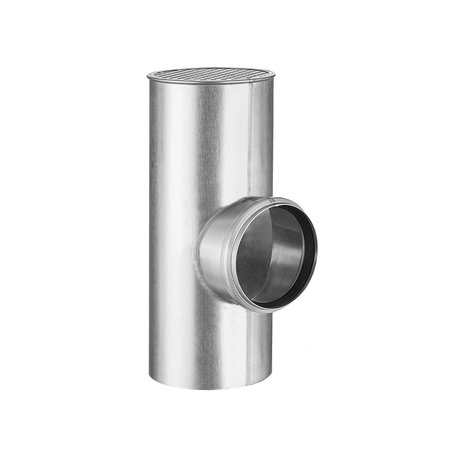 Flat-roof branch
Nominal size
75/80, 75/100, 110/100, 110/120
Materials

Not available in all sizes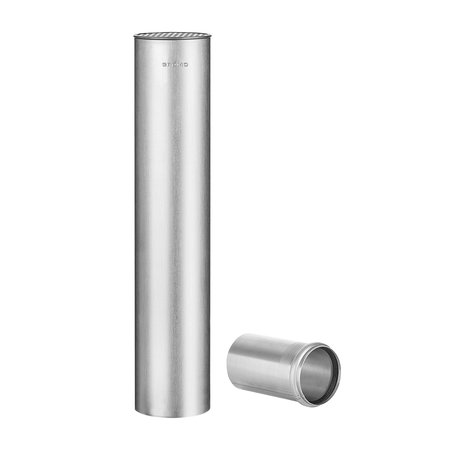 Flat-roof branch universal
Nominal size
75/80, 75/100, 110/120
Materials

Not available in all sizes
Flat-roof branch box-shaped
Nominal size
75/80x80, 75/100x100, 110/100x100
Materials

Not available in all sizes
Grömo flat-roof branch – flat roof drainage made easy.
The GRÖMO flat-roof branch ensures discreet drainage on building façades. From detached houses to apartment blocks, and from public buildings to factories, the flat-roof branch safely and reliably drains each and every flat roof.
Effortless branching
The flat-roof branch can be easily combined with all common flat roof drainage systems and creates beautiful accents within the design of the exterior façade. Suitable for Inlet Pipes NG 75 and 110 as well as for Outlet Pipes NG 80, 100 and 120.

Optimal functionality
The pre-assembled gasket guarantees that the attic drainpipe is connected securely. The perforated plate prevents the ingress of leaves and ensures sufficient ventilation of the downpipe in heavy rain.

Easy to assemble
Thanks to the pre-assembled gasket in the connecting pipe, mounting the flat-roof branch could not be easier. It is placed on the flat roof drainage pipe and is simply connected to the downpipe.