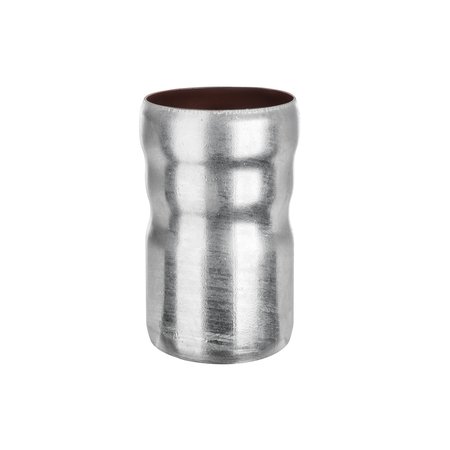 Connector to plastic pipe
Nominal size
70/70, 70/100, 100/100, 100/125, 125/125, 125/150
Materials

Not available in all sizes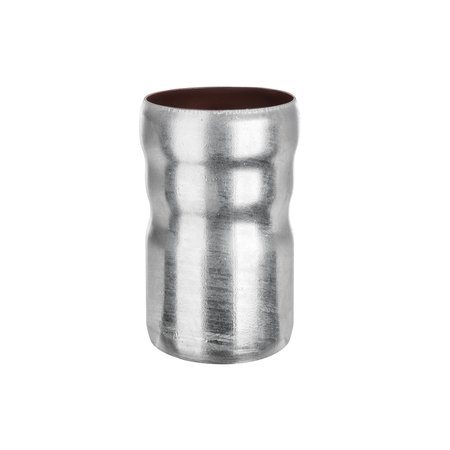 Connector to acoustic transmission line pipe
Nominal size
100/125
Materials

Not available in all sizes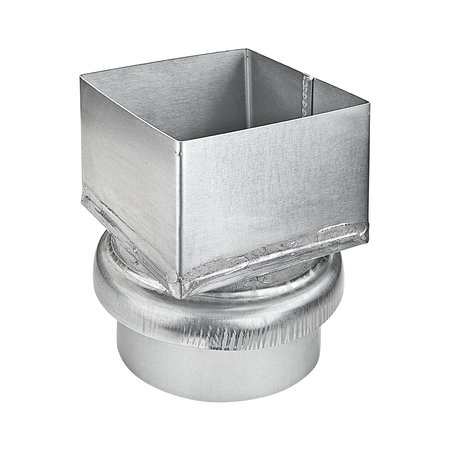 Downpipe to standpipe adapter, box shape to round
Nominal size
80/80, 100/100
Materials

Not available in all sizes
Rainwater standpipe accessories from GRÖMO – Connect what belongs together.
Find a connection.
The connector pieces from GRÖMO ensure that the connection from the standpipe to plastic pipes and acoustic transmission line cast iron pipes is perfect. With these pipe accessories, you have countless options for pipe connections and full freedom of choice. Just insert the sealing element, connect, and the backflow-proof, gas-tight transition from standpipe to main system is ready.

Everyone is happy.
We naturally produce our connectors from high-quality galvanized steel, weather-proof and corrosion-resistant. The inside of the connecting piece is coated and thus provides protection from deposits and accumulation of dirt. So the flow is guaranteed for the long run.

Fits like a glove.
Connect round standpipes to acoustic transmission lines or main sewer pipes in all common nominal sizes with the GRÖMO connector.