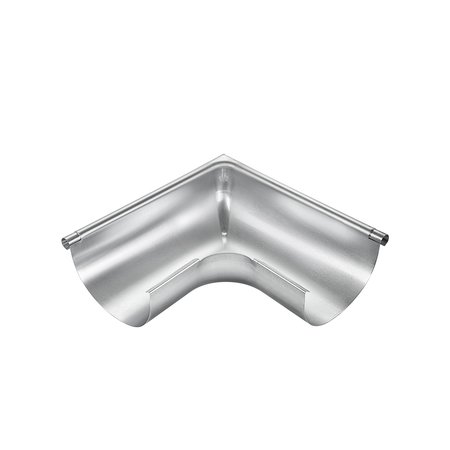 Gutter corner - exterior corner - 90° - half round
Nominal size
200, 250, 280, 333, 400
Materials

Not available in all sizes
Gutter corner - interior corner - 90° - half round
Nominal size
200, 250, 280, 333, 400
Materials

Not available in all sizes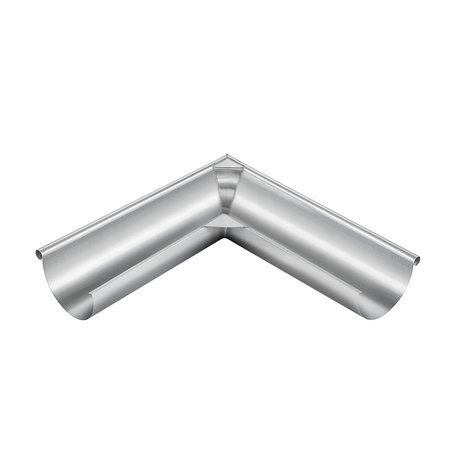 Gutter corner - exterior corner - 90° - half round - side length 500 mm
Nominal size
200, 250, 280, 333, 400
Materials

Not available in all sizes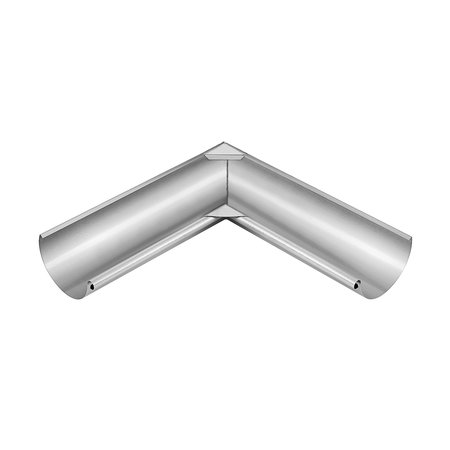 Gutter corner - interior corner - 90° - half round - side length 500 mm
Nominal size
200, 250, 280, 333, 400
Materials

Not available in all sizes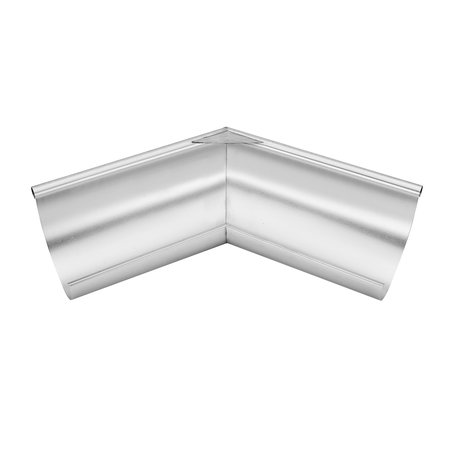 Gutter corner - exterior corner - 135° (=45°)<br/>half round - side length 300 mm
Nominal size
200, 250, 280, 333, 400
Materials

Not available in all sizes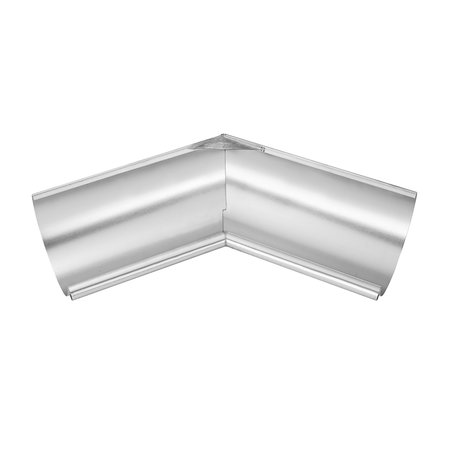 Gutter corner - interior corner - 135° (=45°)<br/>half round - side length 300 mm
Nominal size
200, 250, 280, 333, 400
Materials

Not available in all sizes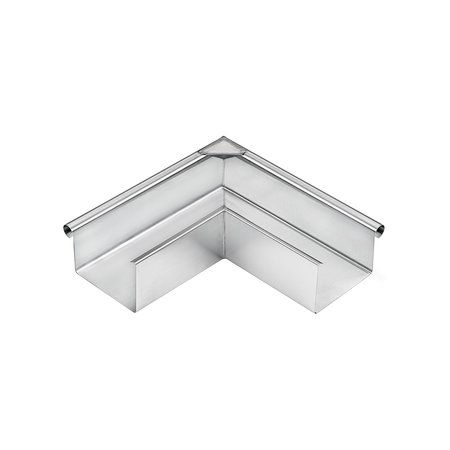 Gutter corner - exterior corner - 90° - box
Nominal size
200, 250, 280, 333, 400
Materials

Not available in all sizes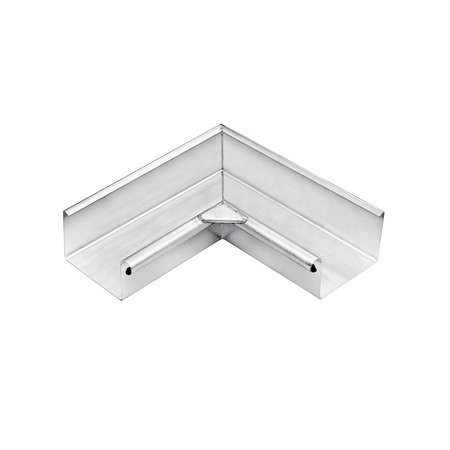 Gutter corner - interior corner - 90° - box
Nominal size
200, 250, 280, 333, 400
Materials

Not available in all sizes
GRÖMO gutter corner – A real trendsetter.
Easily pluggable.
Continuing roof gutters at building corners often proves difficult. A simple yet effective solution is the gutter corner from GRÖMO.
Specifically, they make the work easier: The recessed bead with insertion groove allows the gutter corner and roof gutter to be connected quickly and easily: In order to divert rainwater perfectly through the roof gutter in the direction of flow, the gutter corner is pushed under the gutter on one side by inserted the corner's recessed bead into the gutter. The slot can be ignored for this. On the other side, the gutter is pushed under the gutter corner by inserted the gutter bead into the insertion slot of the recessed corner bead. Laboriously screwing things in is so passe.

Whether the interior or exterior corner, half round or box shape - gutter corners are available in a number of designs.
All gutter corners from GRÖMO have one thing in common: they are characterized by corrosion resistance, durability, stability, and functionality.
Thanks to the innovative reinforcement corner, which most gutter corners feature, they are also stronger, more sustainable, and more stress-resistant. The gutter corner withstands potential loads without a problem. They are made from copper, zinc, pre-weathered zinc, galvanized steel, aluminum, UGINOX Patina K41, and UGINOX Top 304, and are available in numerous angles as desired, and as interior or exterior corners. Deep-drawn, or soldered, you choose the production type and thus also influence the appearance.