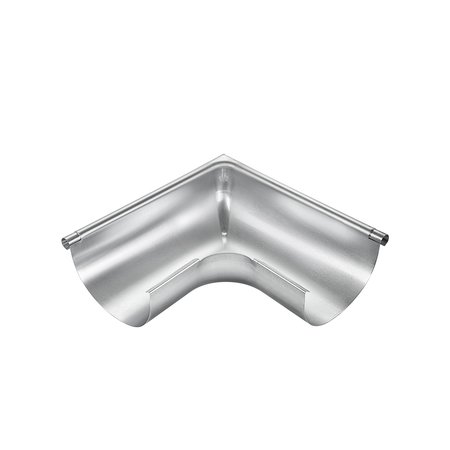 Gutter corner - exterior corner - 90° - half round
Nominal size
200, 250, 280, 333, 400
Materials

Not available in all sizes
Gutter corner - interior corner - 90° - half round
Nominal size
200, 250, 280, 333, 400
Materials

Not available in all sizes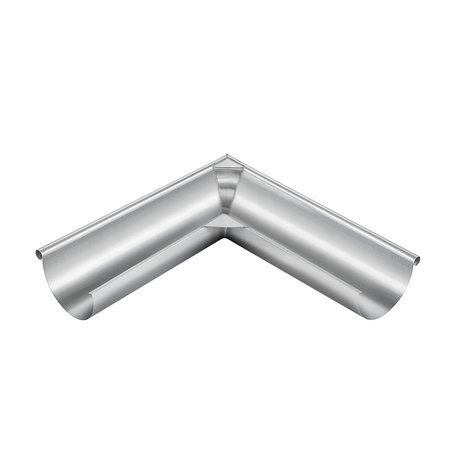 Gutter corner - exterior corner - 90° - half round - side length 500 mm
Nominal size
200, 250, 280, 333, 400
Materials

Not available in all sizes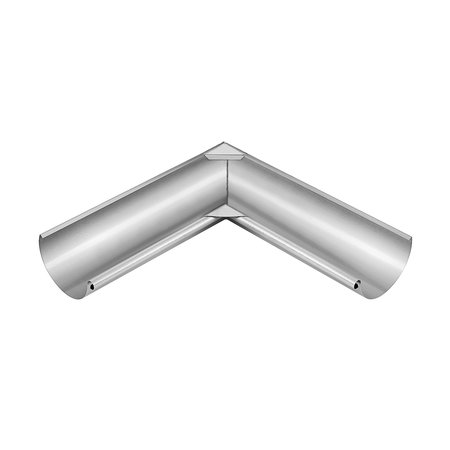 Gutter corner - interior corner - 90° - half round - side length 500 mm
Nominal size
200, 250, 280, 333, 400
Materials

Not available in all sizes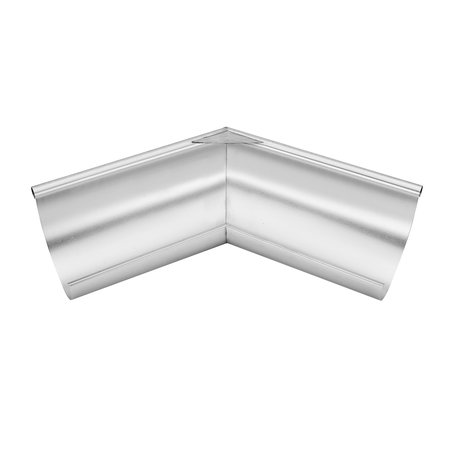 Gutter corner - exterior corner - 135° (=45°)<br/>half round - side length 300 mm
Nominal size
200, 250, 280, 333, 400
Materials

Not available in all sizes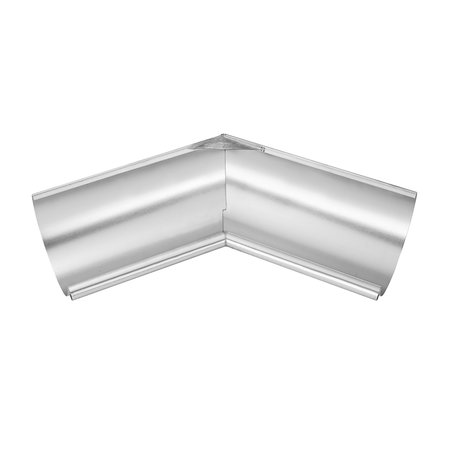 Gutter corner - interior corner - 135° (=45°)<br/>half round - side length 300 mm
Nominal size
200, 250, 280, 333, 400
Materials

Not available in all sizes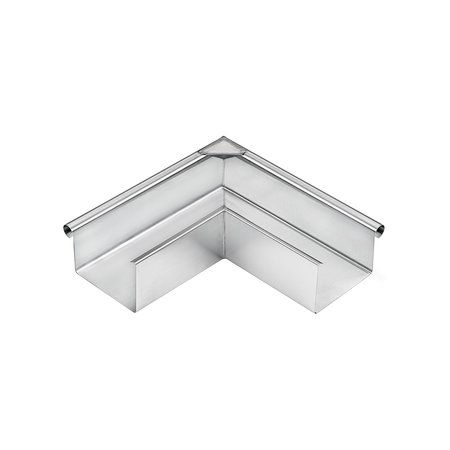 Gutter corner - exterior corner - 90° - box
Nominal size
200, 250, 280, 333, 400
Materials

Not available in all sizes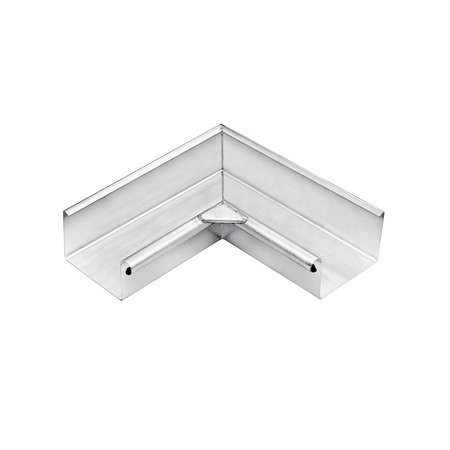 Gutter corner - interior corner - 90° - box
Nominal size
200, 250, 280, 333, 400
Materials

Not available in all sizes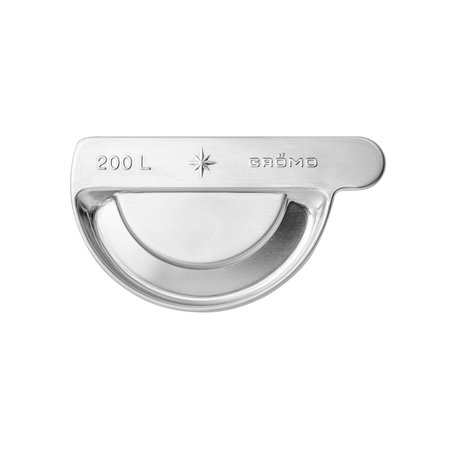 Plug-in gutter end cap, half round left
Nominal size
200, 250, 280, 333, 400
Materials

Not available in all sizes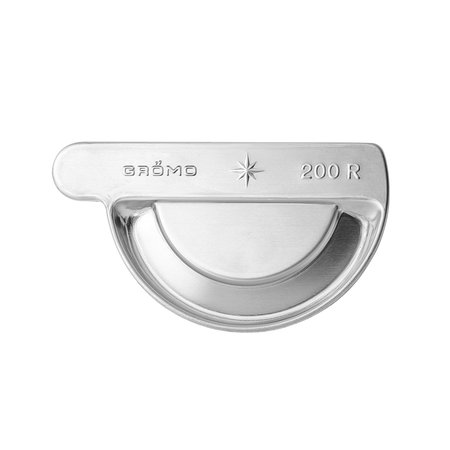 Plug-in gutter end cap, half round right
Nominal size
200, 250, 280, 333, 400
Materials

Not available in all sizes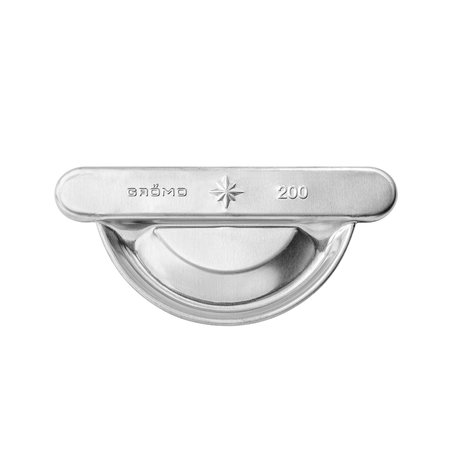 Gutter end cap half round universal
Nominal size
200, 250, 280, 333, 400
Materials

Not available in all sizes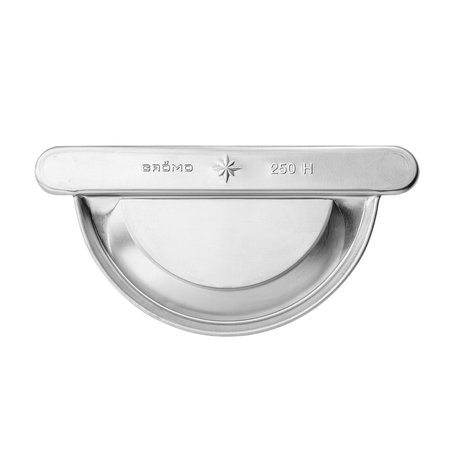 Gutter end cap half round universal - high
Nominal size
250, 280, 333, 400
Materials

Not available in all sizes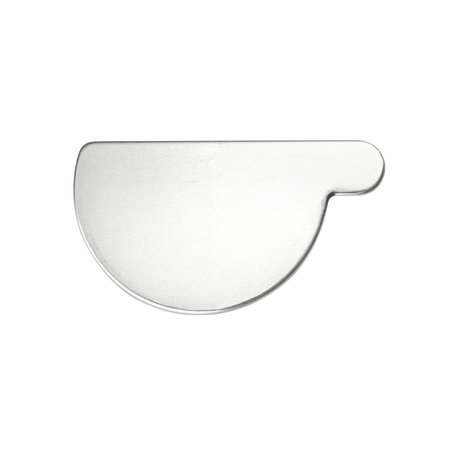 Gutter end cap, half round left
Nominal size
200, 250, 280, 333, 400, 500
Materials

Not available in all sizes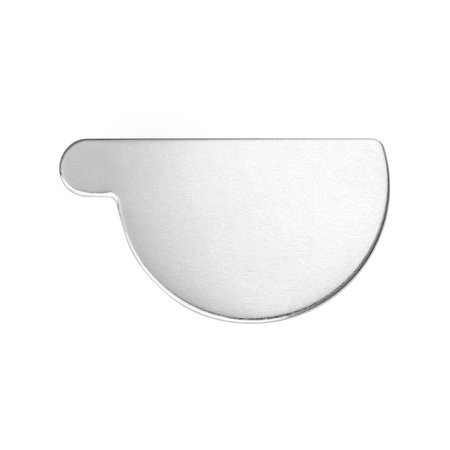 Gutter end cap, half round right
Nominal size
200, 250, 280, 333, 400, 500
Materials

Not available in all sizes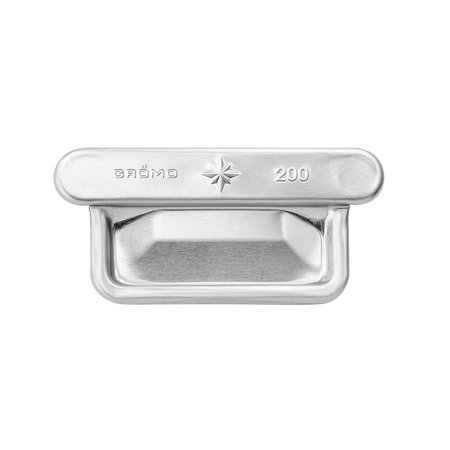 Gutter end cap box shape universal
Nominal size
200, 250, 280, 333, 400
Materials

Not available in all sizes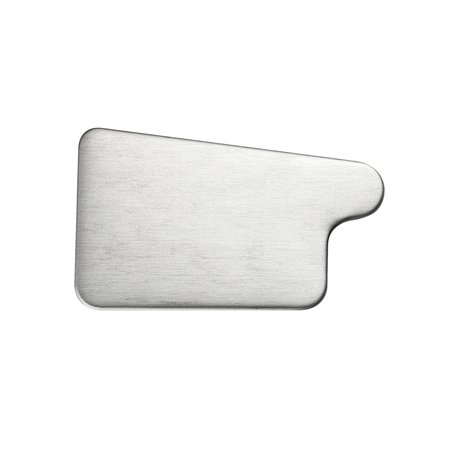 Gutter end cap box shape left
Nominal size
200, 250, 333, 400, 500
Materials

Not available in all sizes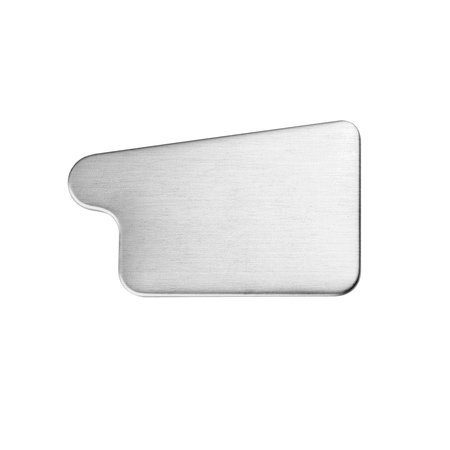 Gutter end cap box shape right
Nominal size
200, 250, 333, 400, 500
Materials

Not available in all sizes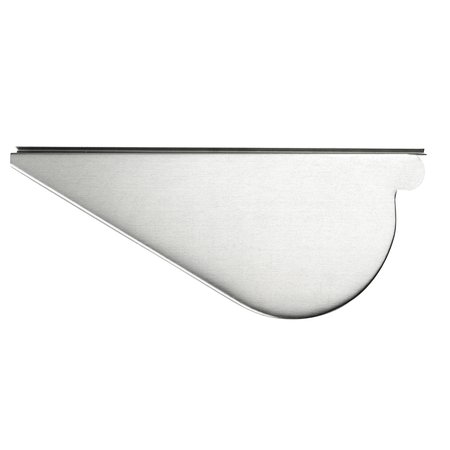 Rooftop gutter end cap left
Nominal size
400, 500
Materials

Not available in all sizes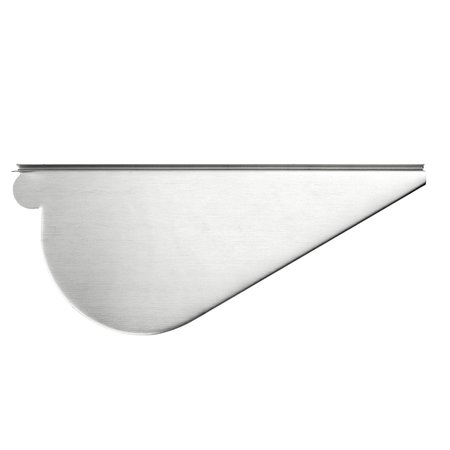 Rooftop gutter end cap right
Nominal size
400, 500
Materials

Not available in all sizes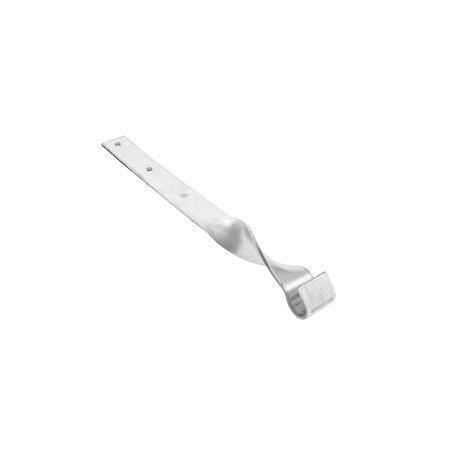 Storm clip
Nominal size
250-400
Materials

Not available in all sizes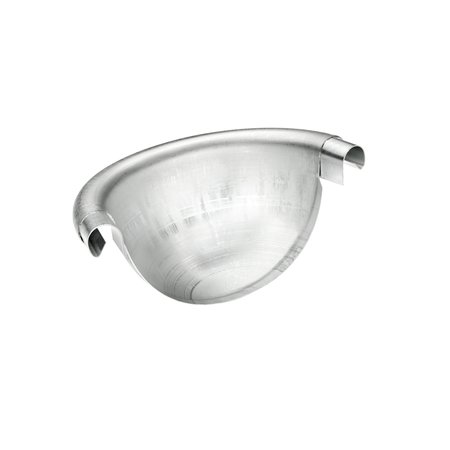 Gutter quadrant, universal with pin
Nominal size
280, 333, 400
Materials

Not available in all sizes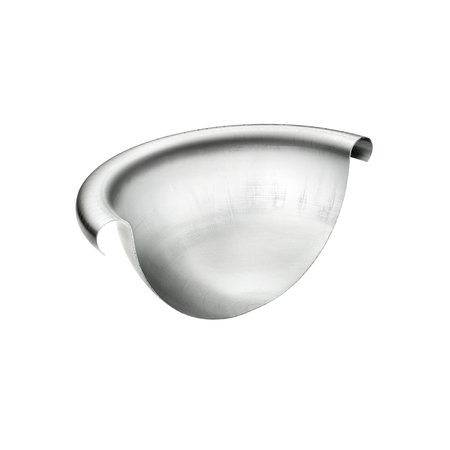 Gutter quadrant, universal
Nominal size
200, 250, 280, 333, 400
Materials

Not available in all sizes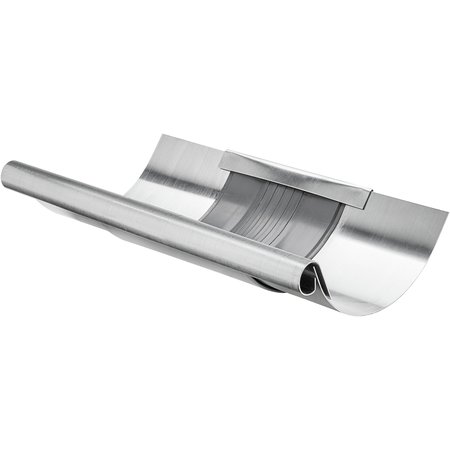 Gutter expander - with cover - half round
Nominal size
250, 280, 333, 400, 500
Materials

Not available in all sizes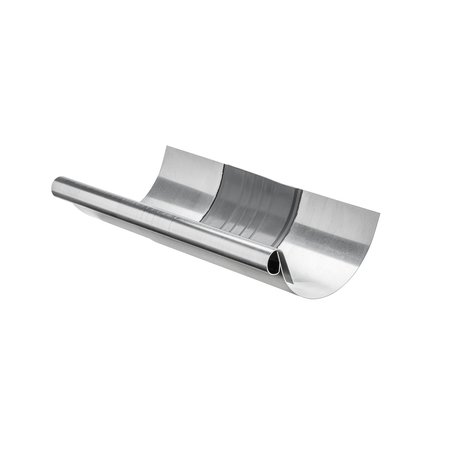 Gutter expander - half round
Nominal size
250, 280, 333, 400, 500
Materials

Not available in all sizes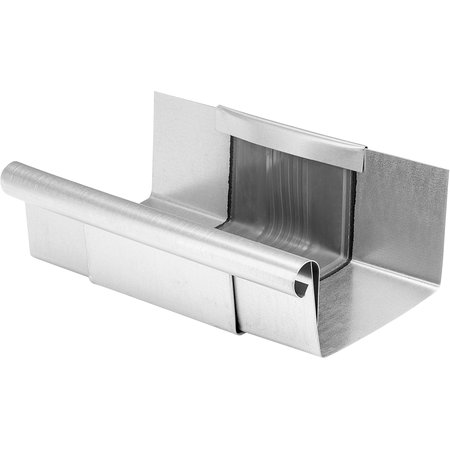 Gutter expander - with cover - box shape
Nominal size
250, 333, 400, 500
Materials

Not available in all sizes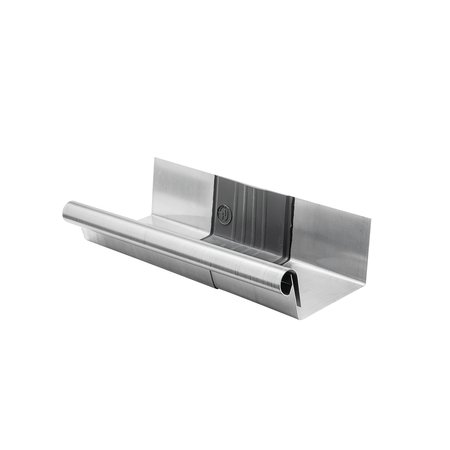 Gutter expander - box shape
Nominal size
250, 333, 400, 500
Materials

Not available in all sizes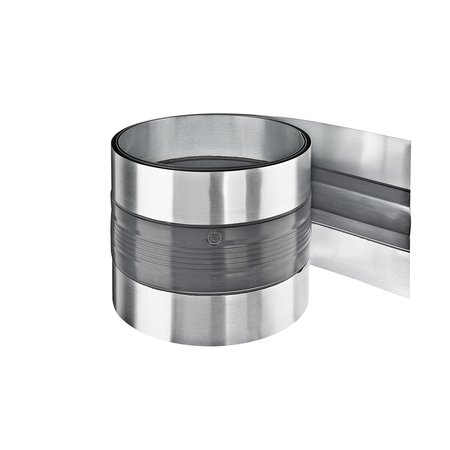 Tape expander
Nominal size
260/3000, 390/3000, 390/6000
Materials

Not available in all sizes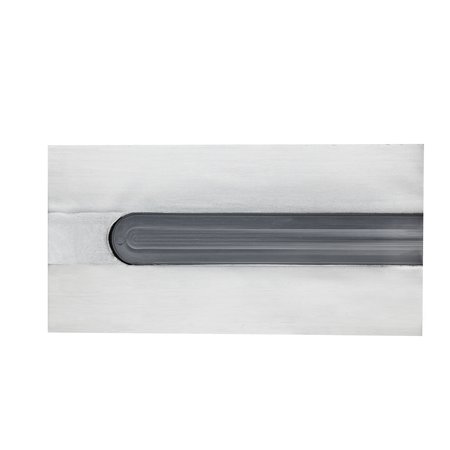 Single-head expander
Nominal size
390/700, 390/800
Materials

Not available in all sizes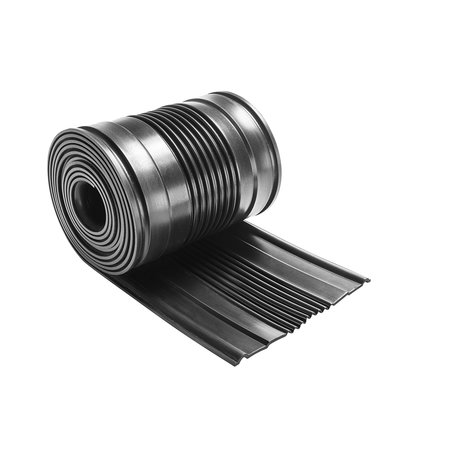 Universal Gutter expander half round
Nominal size
250-500
Materials

Not available in all sizes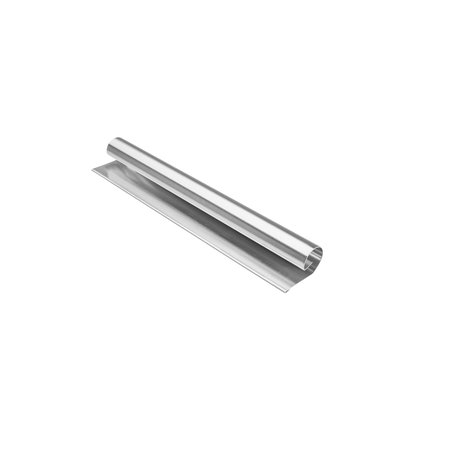 Bead trim
Nominal size
250/280, 333, 400/500
Materials

Not available in all sizes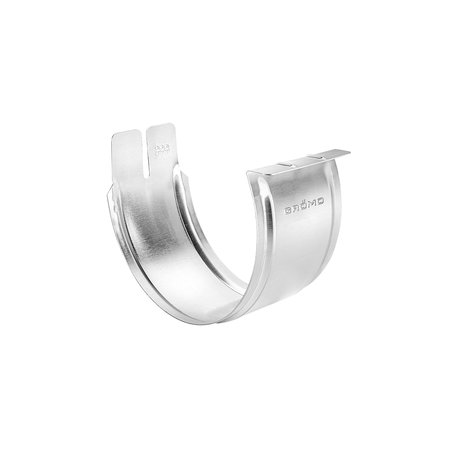 Adhesive gutter connector
Nominal size
250, 280, 333, 400
Materials

Not available in all sizes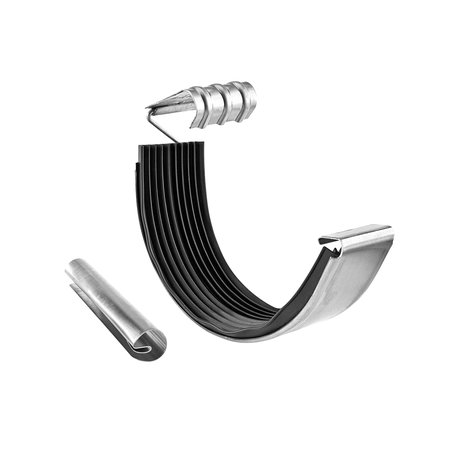 Gutter connector, half round
Nominal size
250, 280, 333, 400
Materials

Not available in all sizes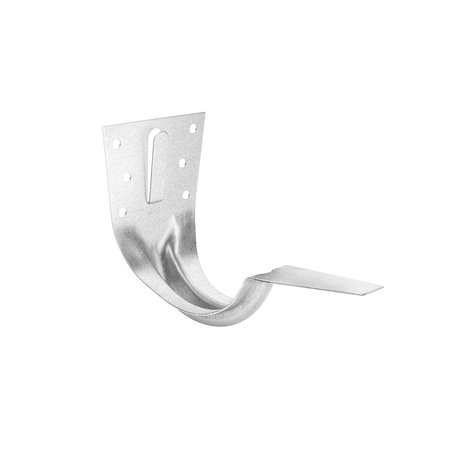 Fascia bracket half round
Nominal size
200, 250, 280, 333, 400
Materials

Not available in all sizes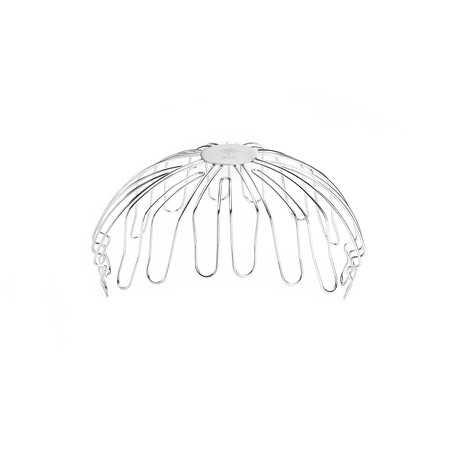 Leaf sieve oval
Nominal size
280, 333, 400
Materials

Not available in all sizes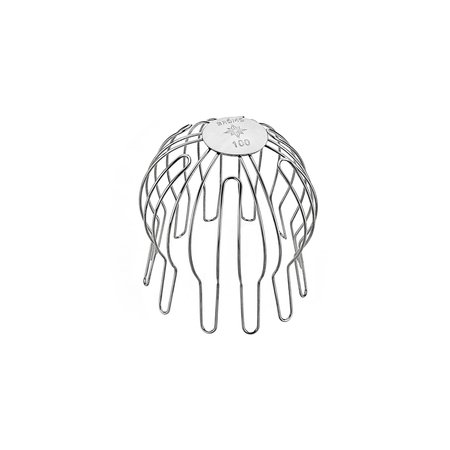 Leaf sieve
Nominal size
60, 75-80, 85-90, 100, 120, 150
Materials

Not available in all sizes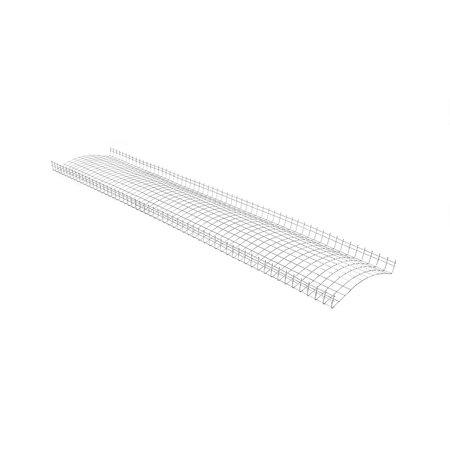 Leaf guard half round
Nominal size
280, 333
Materials

Not available in all sizes
Gutter accessories from GRÖMO.
It comes down to the accessories.
The roof drainage system has the task of collecting the rainwater or meltwater running down from the roof and drain it in a controlled manner. Because moisture penetration of outer and cellar walls is avoided in this way, it's important that you can rely on it at all times. This type of system consists of the roof gutter, the connecting rainwater downpipe, and the connecting pieces.
The gutter accessories are crucial for this if absolute reliability is required. Whether gutter outlets, gutter corners, gutter end caps, or gutter connectors, the long straight lines aren't where it matters. It's the places in the rain gutter where two parts come together and need a perfectly tight connection. And no less important is the gutter bracket. After all, they aren't just for responsible for mounting the gutters straight, but also guarantee smooth run-off of rainwater due to the security of the necessary slope. In doing so, the brackets are often matched to the appearance and material of the rain gutter to create a cohesive overall effect on the facade. Leaf grilles and leaf catchers protect the system from heavy contamination from leaves and other objects, and consequently also from clogging the roof drainage system.

Different materials – one quality.
Only when quality is right from the beginning can the final result be perfect. GRÖMO approaches the selection of their materials with this aspiration. This motto, combined with years of experience as manufacturers of premium gutter accessories, puts GRÖMO in the position to make products in virtually all common materials. And this, always, in the customary GRÖMO quality. Be it zinc, pre-weathered zinc, copper, galvanized steel, tin-plated, rolled, or polished steel, or aluminum, the pieces are always corrosion-resistant, long-lasting, sturdy, functional, and suitable for many areas of application. The components available in layouts of 200 to 500 mm are all manufactured and monitored in accordance with DIN EN 612.

Security with aesthetic appeal.
In the matter of accessories for roof gutters, GRÖMO is at the highest level for metalworking. The objective is to give customers security of getting first-class products, and consequently first-class results. In this, however, the extraordinary quality is not their sole focus. The visual aspect of the gutter and the accompanying accessories is equally important. The combination of innovative technology, top quality production, and aesthetic appeal ensures that GRÖMO gutter accessories have outstanding features. This is apparent not least in the designer line, whose products have already been distinguished with several design awards due to their appearance.