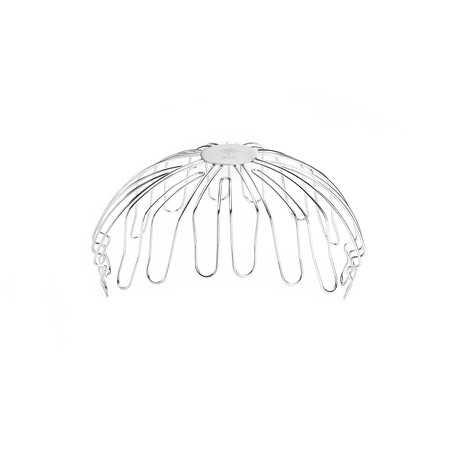 Leaf sieve oval
Nominal size
280, 333, 400
Materials

Not available in all sizes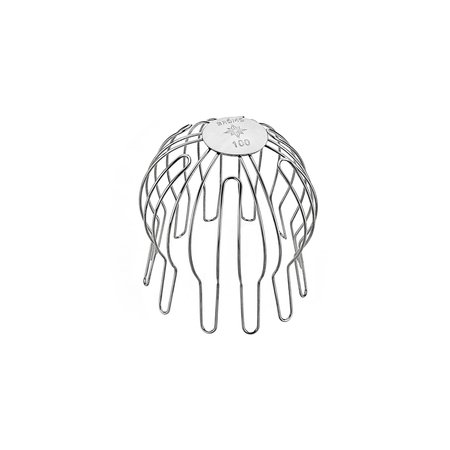 Leaf sieve
Nominal size
60, 75-80, 85-90, 100, 120, 150
Materials

Not available in all sizes
the GRÖMO gutter leaf catch – No more leaves.
Enough of leaves in the downpipe.
Ergonomically shaped and light in the hand, the gutter leaf catch earns points for its extremely simple operation and assembly. The handy leaf catcher is easily inserted into the outlet nozzle and reliably keeps leaves in the roof gutter far away from the drainpipe. This makes sure that, along with the drainpipe, nothing can block up the underground water pipes or sewer system. The filigree wire of the gutter sieve guarantees a high level of water permeability - even under heavy leaf fall. The sophisticated leaf sieve is smoothly compatible with outlet nozzles with a diameter of 60 to 150 mm. Installation can even be done retroactively in already existing drainpipes, quickly and simply at any time.

Not every material can work with everything.
Whether stainless steel, galvanized steel, or copper - the GRÖMO gutter leaf catch is available in a variety of designs depending on individual need. It is corrosion-resistant and UV-resistant, and can handle any challenge. But it's important to make sure that you only use a gutter sieve with material that tolerates the material in the roof gutter, the gutter outlet, and the downpipe. For example, a galvanized gutter sieve or leaf catching sieve should not be used with a copper roof gutter. Otherwise, the copper ions in the gutter can affect the galvanized gutter leaf catch and destroy it.