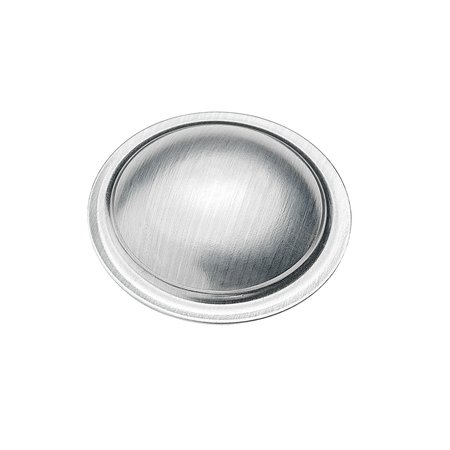 Stud caps
Nominal size
30, 35
Materials

Not available in all sizes
the stud cap from GRÖMO – No chance of holes.
We're always taking it up a notch.
As craft workers are aware, holes form wherever screws go in. These are less than ideal on the roof, as they always pose a weak point for leakproofness. To prevent rainwater from trying to make its way through the roof and down below, it's recommended to cover and seal up screw holes.
These are made of weather-resistant zinc or copper, and are for covering mounting holes; just set it over these and solder. They are available in all typical nominal sizes, 30 to 35 mm. We supply stud caps in packages of 100.