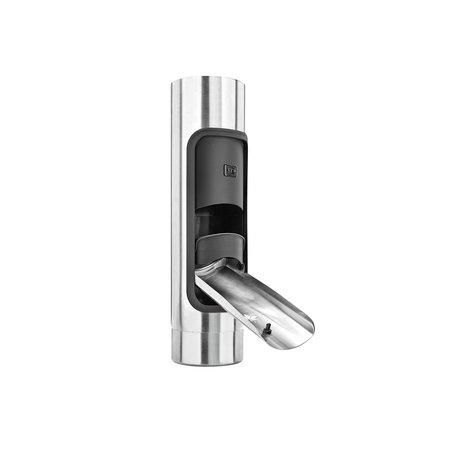 Design rainwater pipe flap with tip seal
Nominal size
100
Materials

Not available in all sizes
Rainwater pipe flap with stainless steel sieve
Nominal size
76, 80, 87, 100, 120
Materials

Not available in all sizes
Rainwater pipe flap
Nominal size
60, 76, 80, 87, 100, 120
Materials

Not available in all sizes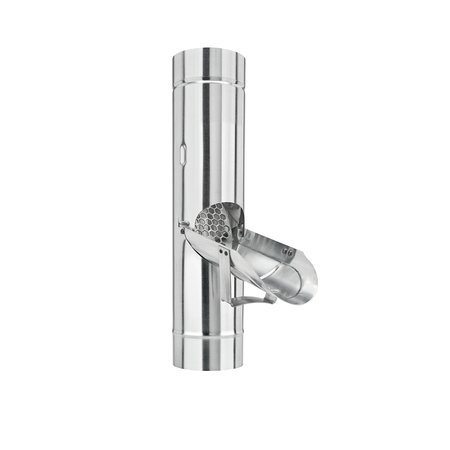 Rainwater pipe flap with handle and sieve
Nominal size
80, 100
Materials

Not available in all sizes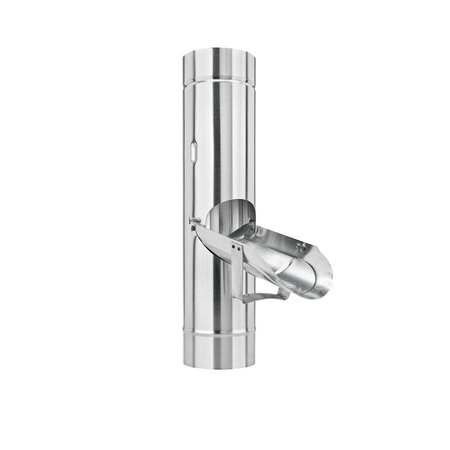 Rainwater pipe flap with handle
Nominal size
80
Materials

Not available in all sizes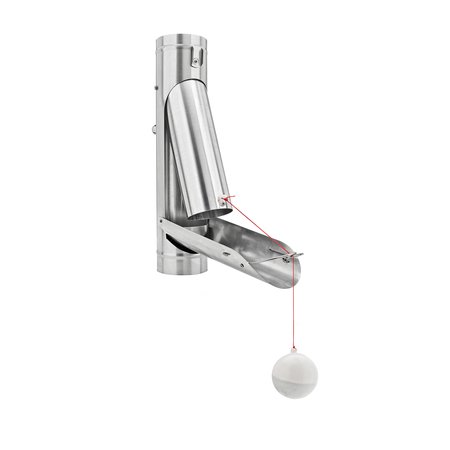 Rainwater pipe flap ball - automatic
Nominal size
76, 80, 87, 100, 120
Materials

Not available in all sizes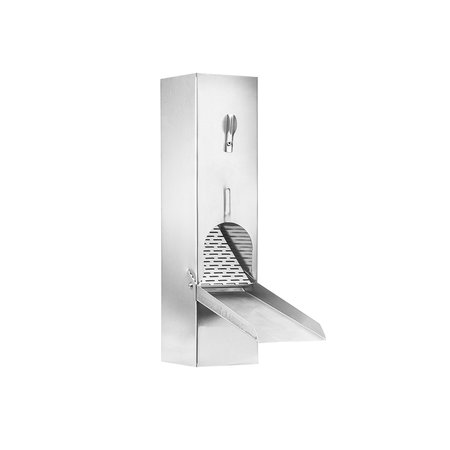 Rainwater pipe flap square
Nominal size
80/80, 100/100
Materials

Not available in all sizes
Rainwater pipe flaps from GRÖMO – Attention: detour.
The right flap for every requirement.
With a rainwater pipe flap, also called a downpipe flap or rain pipe flap, can divert rainwater out of the downpipe and into a rain barrel when opened. If the flap is closed, the water continues to flow towards the sewer system. Rainwater pipe flaps from GRÖMO are available in different sizes - matching the size of the downpipe, of course. The flap can also be adjusted to the rest of the system depending on the material of the rain gutter and downpipe. Whether zinc, pre-weathered zinc, copper, galvanized steel, Uginox Patina K41, stainless steel, or aluminum, everything is possible in terms of material. The rainwater flap can also be fitted with a built-in sieve, optionally, which allows the accumulating dirt to be filtered in the sieve when the rain barrel is full, and then removed when it opens. You can choose between the "normal" design, the flap with ball, and the designer rainwater pipe flap.
Two ways lead into the pipe.
The flap is relatively easy and quick to install. There are two options for installation:
Installation done in parallel with attaching a new drainpipe. In this scenario, the downpipe is prepared so that the flap, as described in the installation instructions, can be stuck on the right spot in the rainwater downpipe.

The rainwater pipe flap is retrofitted in the existing downpipe. A piece is removed from the downpipe for this scenario. The flap is easily inserted into this hole. Due to the wider internal diameter of the flap at the upper end and the smaller diameter on the lower side, the overlaps are designed so that they are stuck in the direction of flow of the rainwater.
Just tap the flap.
Have you always wanted a rainwater pipe flap that doesn't just divert rainwater, but can also enhance the beauty of your facade? Then this is the one for you: The designer rainwater flap from GRÖMO. The first piece in the designer line, it received the reddot Design Award when it was in the prototype stage. Then came the if Design Award, and nomination for the German Design Award.
But its merits, and not just its awards, are what make it impressive.
Tip seal
With a gentle touch, the designer rainwater pipe flap can be conveniently opened and the installed sieve can be easily removed.

Removable sieve
Easy cleaning is guaranteed by effortlessly pulling out the sieve.

Dazzling year-round
The designer rainwater pipe flap is frost-resistant and does not need to be taken down. The sieve just has to be removed during the winter months to prevent freezing over.

Premium materials
The designer rainwater pipe flap is available in zinc, pre-weathered zinc, copper, Uginox Patina K41, and aluminum. Thanks to the top-quality materials, they resist the most severe weather and remain dimensionally stable and neat.