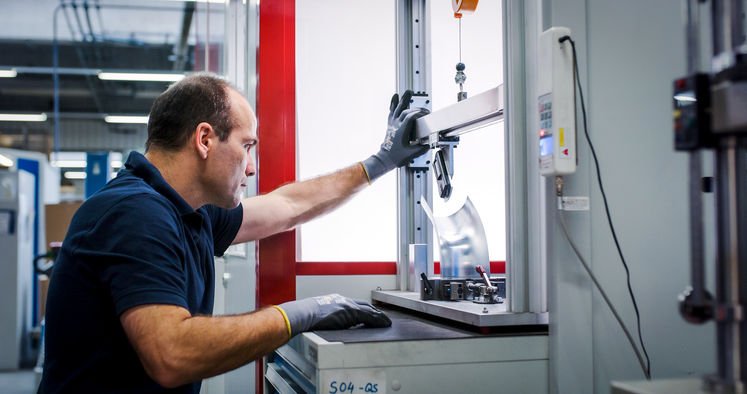 QUALITY YOU CAN RELY ON
The high quality of our products and services, and the satisfaction of our customers, are our top priorities. Our measuring stick for this is compliance with legal regulations and the application of our own quality standards, which in some cases considerably exceed the legal requirements.
GRÖMO products are manufactured in all common metals in accordance with the DIN EN 612 standard currently in effect. Only the metals stipulated in this standard are used:
DIN EN 988 Zinc and zinc alloys
DIN EN 1172 Copper and copper alloys
DIN EN 1396 Aluminum and aluminum alloys
DIN EN 10088-1 Non-rusting steels
DIN EN 10169 Continuously organic coated steel flat products
DIN-EN-10346 Continuously hot-dip coated steel flat products
GRÖMO plug-in gutter outlets fully meet the requirements of DIN EN-12056 part 3. Verification and testing were done by the Technical University of Munich.
GRÖMO takes other measures based on associated quality requirements:
Testing of all products according to our quality specifications.
Stringent incoming goods control for the primary materials and parts we use.
Participation in the Noventiz GmbH packaging disposal system (customer no. 0229701).
Single-origin raw material return of all materials used into the circulation system.