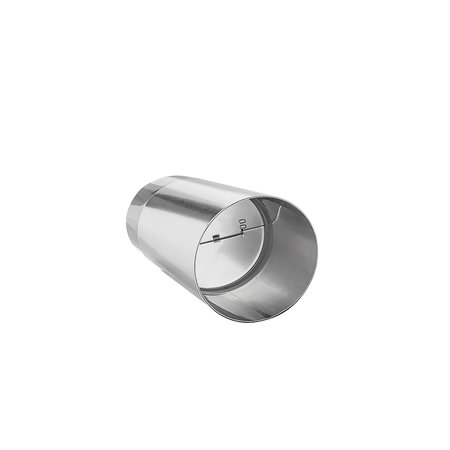 Odour trap
Nominal size
100
Materials

Not available in all sizes
the odor trap from GRÖMO – A nice-smelling solution.
For all the senses.
The fact that GRÖMO's solutions are impressive not just because of their functionality, but because they are also easy on the eyes, is no less apparent when it comes to the designer line. But that's not all. There's also a component designed for the nose. The GRÖMO odor trap. It prevents foul odors from the sewer system from coming up through the pipe and into our noses. The highlight is the sophisticated spring technology. With this, the cap opens when rainwater enters and the water can empty out with no problem. If the water flow stops again, the flaps snap shut and the path from the bottom up is blocked once more. And that's exactly the reason for another advantage. Rodents, as well as odors, are prevented from making their way up into the shuttered downpipe. Because the automatically snapping odor trap is a dead end for them too. The path to the roof is blocked to them.

One for all.
Regardless of whether the drainage system is made from copper, zinc, pre-weathered zinc, or stainless steel, the odor trap from GRÖMO fits perfectly into the overall picture. It is completely made from rust-free stainless steel, and then coated with the desired material depending on your need. Thus it blends harmoniously into the rest, and can no longer be picked out as a separate part. With a diameter of 100 mm, it fits onto any standpipe.

And it's that simple.
Just mark the downpipe at the height of the odor trap and add another marking 10 cm below that.

Saw off the downpipe at the bottom marking. Hang on to the lower pipe piece to prevent sliding off into the standpipe. Then just remove the cut off piece.

Now slide the odor trap over the downpipe, swung to the side.

Then swing the downpipe back over and slide the odor trap to the standpipe's end stop bead.