The design rain barrel
The design rain barrel is not only ideal for collecting water, it has an impressive appearance, too. Thanks to its elegant metal covering, the barrel is a real eye-catcher on the terrace and in the garden.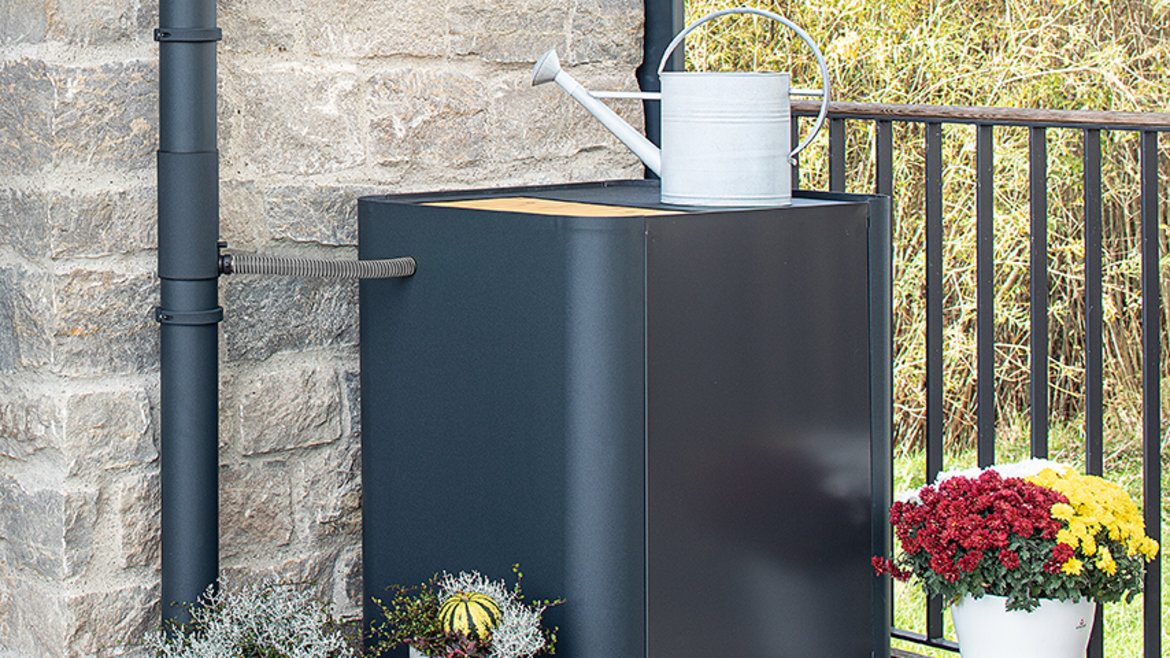 Robust BEAUTY
The new stylish design rain barrel in modern anthracite blends harmoniously into the garden and terrace. What you see is a high-quality, colour-coated DUOFALZ aluminium sheet in a smooth SX and textured TX look.
Hidden behind this attractive cladding is a plastic rain barrel that is weather-, UV- and temperature-resistant and can withstand even cold winters when empty. Metal struts also ensure sufficient dimensional stability.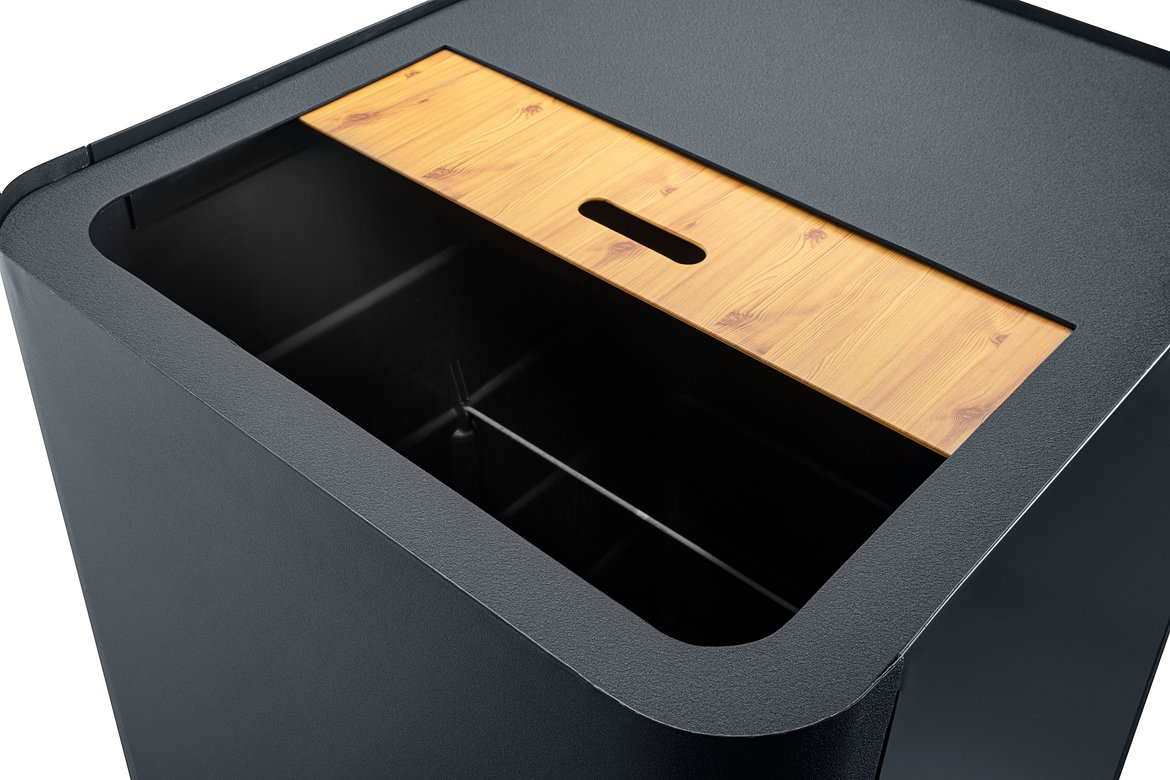 DESIGNED FOR SUSTAINABILITY
With a volume of 300 litres, the designer rain barrel is ideally suited for watering the garden and grounds. This saves drinking water and, in turn, money and accounts for ecological sensibility.
Environmentalism is even factored into the production of the barrel, as much emphasis is placed on sustainable product design: the rain barrel is made of 100% recycled plastic (PP) and, like the aluminium covering, is itself 100% recyclable.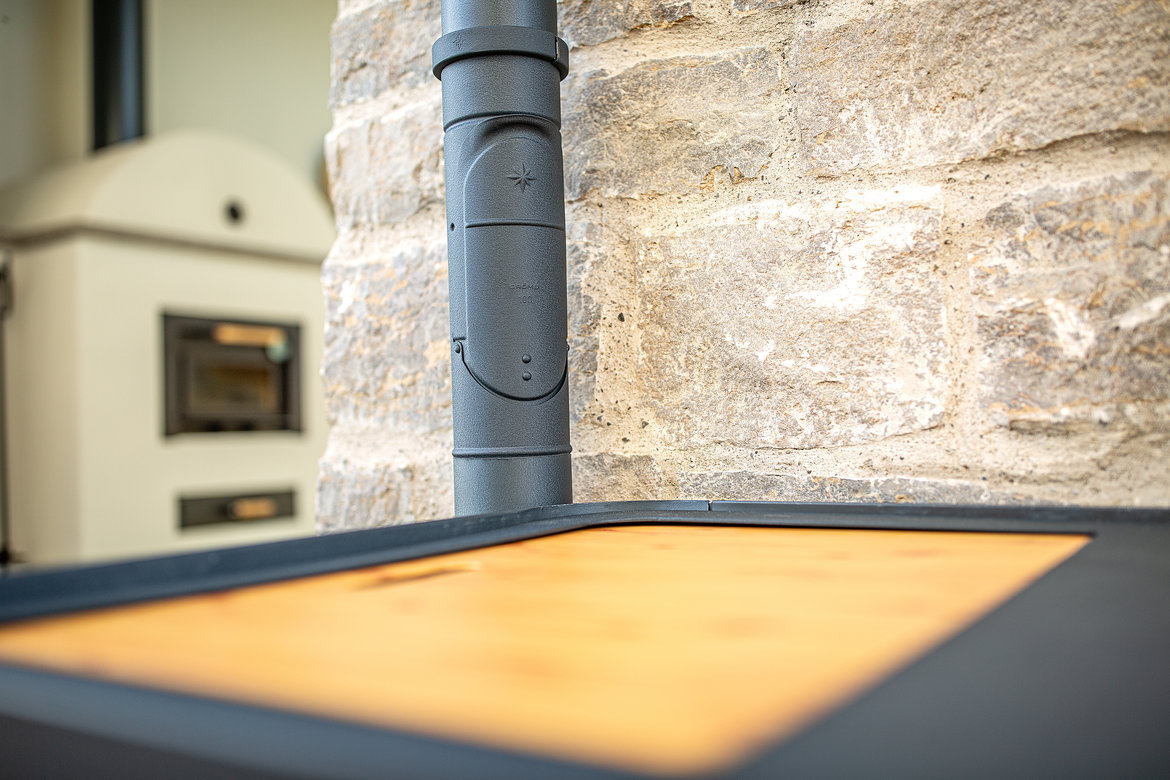 secure water storage
The design rain barrel is equipped with a sliding lid that serves as a child safety lock and protection against leaves and other foreign material. To extract water, simply open the sliding piece integrated in the lid. Due to its angular shape, the rain barrel can be placed on the house wall and in corners to save space.